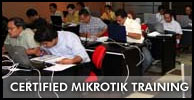 Halaman Muka
Produk
Voucher MUM
Lisensi (dgn DOM)
Lisensi (tanpa DOM)
Upgrade Lisensi
Cloud Router Switch
Interface
Switch
MikroBits Switch
RouterBoard (only)
Router Indoor
Wireless Indoor

NEW

Router Outdoor
RouterBoard 2011
RouterBoard 3011
MikroBits Aneto
MikroBits Ainos
MikroBits Celoica
MikroBits Dinara

NEW

Cloud Core Router
Wireless Indoor 800
Wireless Outdoor 800
Wireless Indoor 493
Wireless Indoor 433
Wireless Outdoor 433
Wireless Outdoor 435
Wireless Indoor 411
Wireless Outdoor 411
Wireless Outdoor 900
Wireless Outdoor 711
Groove
Metal
Embedded 2.4GHz
Embedded 5.xGHz
Indoor Antenna
RF Ellements
Outdoor Antenna
SFP Transceiver
Mikrobits Fiber Patch
NetProtector

NEW

Perlengkapan Lain
Discontinued
Rancang Sendiri
Aplikasi Bantu
Pelatihan
Manual & Dokumentasi
Download Area
Artikel
Tips & Trik
Mikrotik @ Media
Fitur & Penggunaan
Tentang Kami
Aturan & Tata Cara
Layanan Pelanggan
BGP-Peer

NEW

Kontak Kami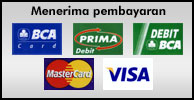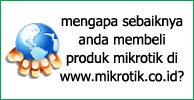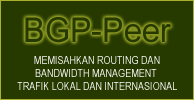 Detail Produk
Sectoral Antenna 4.9-6.1GHz 15dbi
Saat ini kami tidak memiliki persediaan barang ini.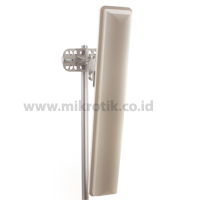 klik pada gambar untuk melihat gambar lebih besar



5 GHz Band Antena dengan 120 ° Broadband Sektoral Antena memberikan solusi biaya yang efektif untuk skala besar dan aplikasi Point-to-Multi-Point termasuk 1 buah kabel jumper N-Male to N-Male 1 meter.


5 GHz Band Sectoral Antena dengan Gain 15db kinerja yang stabil dengan ukuran kecil sehingga mudah untuk diimplementasikan. System Mounting yang fleksibel memungkinkan untuk instalasi cepat dan mudah. Antenna ini dilindungi dengan UV radome cocok untuk instalasi lingkungan yang keras.
Electrical
Frequency range: 4.9 - 6.1 GHz
Gain,typ.: 15 dBi
VSWR, max.: 1.8:1
3 dB Beam-Width, H-Plane, typ.: 120 °
3 dB Beam-Width, E-Plane, typ.: 8 °
Side Lobes, min.: ETSI EN 302 085 V1.2.3 – CS1
Polarization: Linear Vertical
Cross Polarization, min.: ETSI EN 302 085 V1.2.3 – CS1
Front to Back Ratio, min.: ETSI EN 302 085 V1.2.3 – CS1
Input power, max: 50 Watt
Input Impedance: 50 Ohm
Lightning Protection: DC Grounded
Mechanical
Dimensions (HxWxD): 573 x 95 x 53 mm (22.6"x3.7"x2.1")
Connector: N-Type, Female
Back Plane: Aluminum; protected through chemical passivation
Radome: UV Protected, Plastic
Mount: MNT-22
Environmemtal
Operating Temperature Range: -40° C to +65° C
Vibration: According to IEC 60721-3-4
Wind Load: 200 km/h (survival)
Flammability: UL94
Water Proofing: IP-65
Humidity: ETS 300 019-1-4, EN 302 085 (annex. A.1.1)
Ice and Snow: 10 mm radial (survival)
Salt Fog: According to IEC 68-2-11
Service Life: > 10 years
Seluruh harga yang tercantum di atas belum termasuk PPN 10% dan biaya pengiriman.