Detail Produk
Wireless Outdoor RB912UAG-2HPnD (1 bh AP BGN) + Sectoral 120
Saat ini kami tidak memiliki persediaan barang ini.
Produk dengan routerboard embedded RB912UAG-2HPnD dengan high power wireless access point 2,4 GHz (dual polarity), 600Mhz Atheros CPU, 64MB RAM, outdoor case dan routeros L4. Sudah termasuk adaptor dan PoE. Dilengkapi dengan Antenna Sectoral N 2.4Ghz-120 Derajat
Detail Barang:
Routerboard RB912UAG-2HPnD dengan outdoor Box Sectoral Antenna 2.4Ghz 120 Derajat
1 port ethernet (1 untuk PoE)
1 buah embedded Atheros Wireless 802.11b+g+n 200Mbps 2.4GHz
2 buah pigtail MMCX to SMA
Power Adaptor 24 V
Power over Ethernet Spliter
metal bracket
Lisensi Mikrotik RouterOS AP - Level 4

Spesifikasi RB912UAG-2HPnD
Product Code
RB912UAG-2HPnD
Architecture
MIPS-BE
CPU
AR9342 600MHz
Current Monitor
No
Main Storage/NAND
128MB
RAM
64MB
SFP Ports
0
LAN Ports
1
Gigabit
Yes
Switch Chip
No
MiniPCI
0
Integrated Wireless
1
Wireless Standarts
802.11 b/g/n
Wireless Tx Power
30dbm
Integrated Antenna
No
MiniPCIe
1
SIM Card Slots
Yes
USB
Yes
Power on USB
Yes
Memory Cards
No
Power Jack
No
802.3af Support
No
POE Input
10-30V
POE Output
No
Serial Port
No
Voltage Monitor
Yes
Temperature Sensor
Yes
Dimentions
105x105mm
Operating System
RouterOS
Temperature Range
-30C .. +60C
RouterOS License
Level4
Antenna Specification :

Advanced Design
Antennas are designed to fullfill both functional and esthetical criteria. Antenna has smooth curves and almost organic shape. We use only solid, non corrosive materials for antenna construction wherever possible. ABS plastic is UV resistant, antenna bracket is made of die cast aluminium. Remarkable is low weight of 1,4kg, which helps in decreasing overall mast load.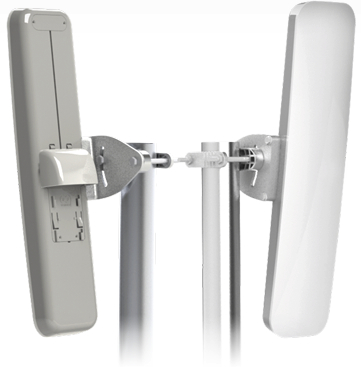 Additional Protection of RF Ports
We added plastic cap to protect RF ports against excessive exposure to sun, water, snow, ice or angry birds (real ones!) damaging the interconnecting pigtails between radio unit and antenna. Simple but very effective solution.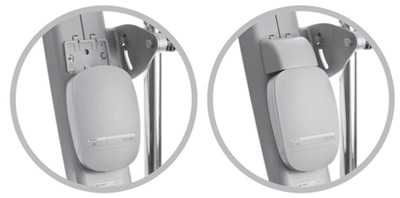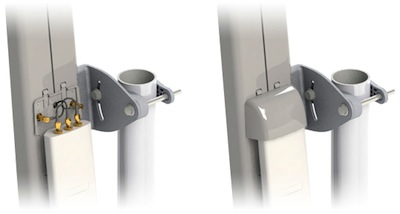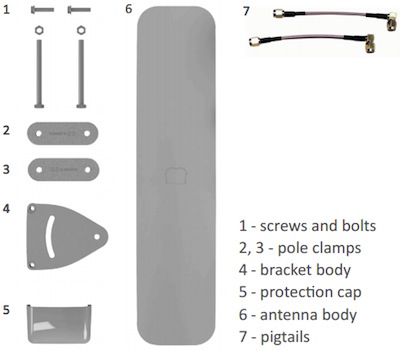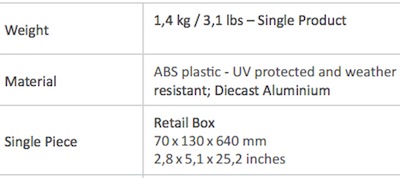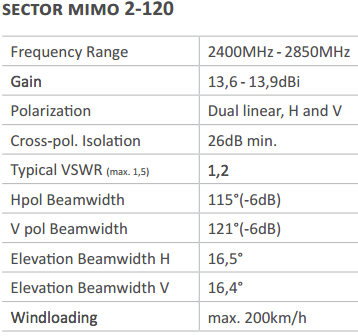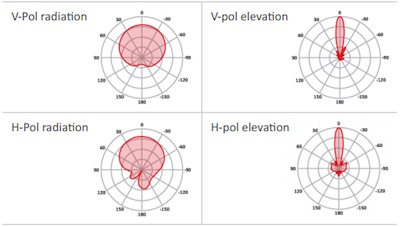 Seluruh harga yang tercantum di atas belum termasuk PPN 10% dan biaya pengiriman.
Jika Anda membutuhkan faktur pajak untuk transaksi ini, pastikanlah bahwa Anda telah menginformasikan Nama Perusahaan dan NPWP dengan benar kepada kami sebelum melakukan order.