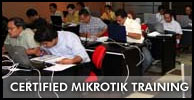 Halaman Muka
Produk
Voucher MUM
Lisensi (dgn DOM)
Lisensi (tanpa DOM)
Upgrade Lisensi
Cloud Router Switch
Interface
Switch
MikroBits Switch
RouterBoard (only)
Router Indoor
Wireless Indoor

NEW

Router Outdoor
RouterBoard 2011
RouterBoard 3011
MikroBits Aneto
MikroBits Ainos
MikroBits Celoica
MikroBits Dinara

NEW

Cloud Core Router
Wireless Indoor 800
Wireless Outdoor 800
Wireless Indoor 493
Wireless Indoor 433
Wireless Outdoor 433
Wireless Outdoor 435
Wireless Indoor 411
Wireless Outdoor 411
Wireless Outdoor 900
Wireless Outdoor 711
Groove
Metal
Embedded 2.4GHz
Embedded 5.xGHz
Indoor Antenna
RF Ellements
Outdoor Antenna
SFP Transceiver
Mikrobits Fiber Patch
NetProtector

NEW

Perlengkapan Lain
Discontinued
Rancang Sendiri
Aplikasi Bantu
Pelatihan
Manual & Dokumentasi
Download Area
Artikel
Tips & Trik
Mikrotik @ Media
Fitur & Penggunaan
Tentang Kami
Aturan & Tata Cara
Layanan Pelanggan
BGP-Peer

NEW

Kontak Kami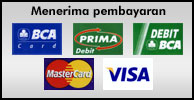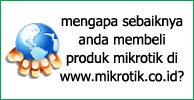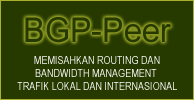 Detail Produk
Routerboard RB711UA-2HnD
Saat ini kami tidak memiliki persediaan barang ini.

BOARD ONLY - The RB711UA-2HnD is a small CPE type RouterBOARD wireless router with an integrated 2.4GHz 802.11b/g/n wireless card.
Produk ini berupa board only, tanpa casing, adaptor, wireless card, antenna, dan perangkat tambahan apapun. Harus dirakit terlebih dahulu sebelum digunakan.
Spesifikasi RB711UA-2HnD
Product Code
RB711UA-2HnD
Architecture
MIPS-BE
CPU
AR7241 400MHz
Current Monitor
No
Main Storage/NAND
64MB
RAM
64MB
SFP Ports
0
LAN Ports
1
Gigabit
No
Switch Chip
No
MiniPCI
0
Integrated Wireless
1
Wireless Standarts
802.11 b/g/n
Wireless Tx Power
30dbm
Integrated Antenna
No
MiniPCIe
0
SIM Card Slots
No
USB
1
Power on USB
Yes
Memory Cards
No
Power Jack
10-28V
802.3af Support
No
POE Input
10-30V
POE Output
No
Serial Port
No
Voltage Monitor
No
Temperature Sensor
No
Dimentions
105mm x 105mm
Operating System
RouterOS
Temperature Range
-30C .. +60C
RouterOS License
Level4
Seluruh harga yang tercantum di atas belum termasuk PPN 10% dan biaya pengiriman.