Detail Produk
Teltonika RUT950 LTE Router
Saat ini kami tidak memiliki persediaan barang ini.
RUT950 is a professional industrial 4G/LTE WiFi router for IoT applications. This rugged mobile device delivers high performance cellular communication in harsh environments and a wide operating temperature range.
*LTE band 40 not-supported
Features :
LTE Cat 4 with speeds up to 150 Mbps
Automatic switch to available backup connection
Wireless Access Point
Dual SIM – significantly reduce roaming costs
4x Ethernet ports with VLAN functionality
Teltonika Remote Management System compatible
DUAL SIM (Auto Switch) : 2 SIM cards, auto-switch cases: weak signal, data limit, SMS limit, roaming, no network, network denied, data connection fail.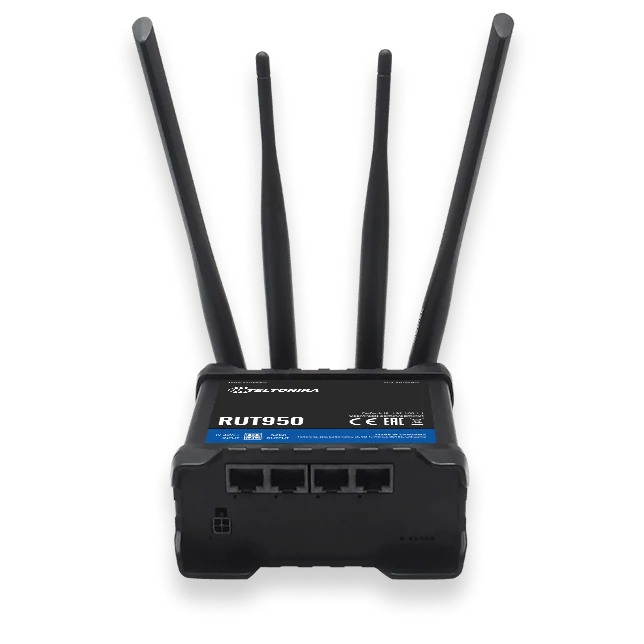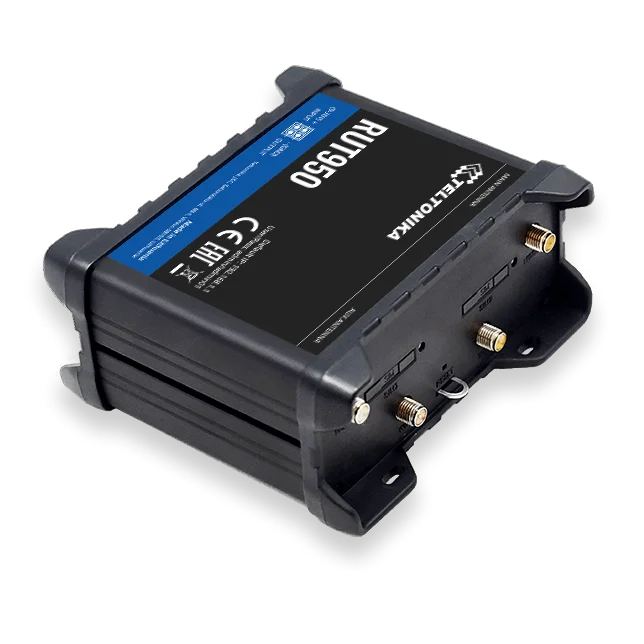 RMS - Remote Management System : allows you to conveniently manage and monitor your Teltonika routers and gateways, which include all RUT and TRB devices.
Spesifikasi RUT950
Product Code
RUT950
Architecture
MIPS
CPU
Atheros Wasp 550Mhz
Current Monitor
No
Main Storage/NAND
16MB
RAM
128MB
SFP Ports
0
LAN Ports
4
Gigabit
No
Switch Chip
0
MiniPCI
0
Integrated Wireless
Yes
Wireless Standarts
802.11 b/g/n
Wireless Tx Power
20
Integrated Antenna
No
MiniPCIe
0
SIM Card Slots
2
USB
No
Memory Cards
No
Power Jack
8-30v (4 pin type)
802.3af Support
No
POE Input
Yes
POE Output
No
Serial Port
Yes
Voltage Monitor
No
Temperature Sensor
No
Dimentions
100x110x50mm
Operating System
RutOS(OpenWrt based)
Temperature Range
-40C to 75C
RouterOS License
No
Seluruh harga yang tercantum di atas belum termasuk PPN 11% dan biaya pengiriman.
Jika Anda membutuhkan faktur pajak untuk transaksi ini, pastikanlah bahwa Anda telah menginformasikan Nama Perusahaan dan NPWP dengan benar kepada kami sebelum melakukan order.